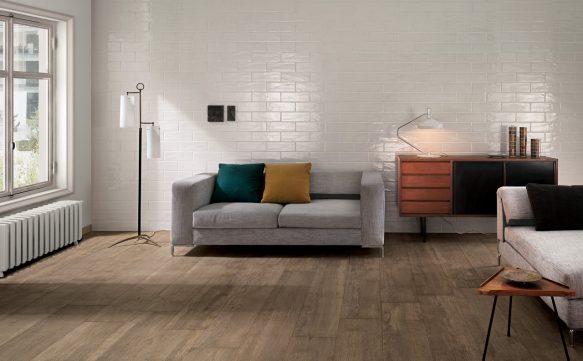 Among the different tiling materials, natural stone tiles are certainly one of the most elegant and luxurious. These mountain-born mineral substances include marble, slate, limestone, granite, travertine and sandstone — with each type of stone having its own look and characteristics.
However, natural stone tiles are also expensive and do not possess a consistency in quality because of their variety.
If you love the look of natural stone but want a durable and high-quality alternative for your residential or commercial tiling project, then you've come to the right place – TileArte, the home of tiles in Sydney.
The Qualities of Porcelain & the Look of Natural Stone Combined
Before you start dismissing porcelain tiles altogether, it's important to know what makes porcelain tiles a superior tiling material, even when compared to natural stone:

Remarkable durability
High-quality porcelain is made from materials such as clay and other natural elements and subjected to extremely high heat. This process is responsible for the incredible strength and hardwearing quality of porcelain — with some exceptional pieces being stronger than granite. Porcelain is weather-resistant, so it is impervious to sub-zero temperatures and extremely hot weather. With proper care, the best porcelain tiles can last for decades — sometimes as long as 50 years!

Beauty and versatility
As mentioned, porcelain tiles can be made to look exactly like natural stone. Not only that, but there are also porcelain tiles that look like timber, metal, wallpaper, artwork, and so on. This incredible versatility of porcelain makes it a very popular tiling material for both residential and commercial projects. Its attributes of strength and weather resistance also make it suitable for use in indoor and outdoor applications. What's more, porcelain comes in various colours and shades, giving property owners, architects, designers and other creatives plenty of freedom in conceptualising their vision.

Moisture and water resistance
While natural stone is a desirable tiling material, the variety of stone sources leads to inconsistencies in terms of porosity. This is not a problem with porcelain tiles since they have a very low water absorption rate of 0.05 per cent. With porcelain tiles, you don't need to conduct additional research to find the best natural stone material you can use for wet areas of your home or building. The porcelain tiles you choose would have the look of natural stone and all the benefits of porcelain as a tiling material.
Minimal upkeep
Porcelain floor tiles are resistant to most sources of heavy stress, making them ideal for use even in commercial environments. Its high density makes it resistant to liquid spills and the accumulation of dirt. It is also resistant to abrasion and chemicals. With regular sweeping or vacuuming, you can easily keep dust off porcelain tiles, whilst spot cleaning with a clean damp rag is usually sufficient to get rid of spills. That being said, the grout used with porcelain tiles must be sealed properly to prevent moisture and related problems like mould and mildew.
These advantages of porcelain tiles put them in a league of their own, especially now that they can be manufactured to convincingly resemble other tiling materials.
TileArte Products With Natural Stone & Travertine Tile Effects
At TileArte, we have several porcelain tiles collections that look as real as their natural stone counterparts. These include:
Anima Ever Tiles
Anima Ever marble-effect porcelain tiles possess the classic beauty of marble and are available as tiles and slabs, expanding their design applications. This series is available in six colours: Invisible Light, Luxury Arabesque, Apuan Gold, Supreme White, Sage Green and Royal Onyx. It comes in six sizes, thereby offering unmatched versatility and applicability.
The Anima Ever series comes in three finishes: Matt, Polished and Silk, making these gorgeous porcelain tiles ideal for diverse settings and applications. Anima Ever is made in Italy, so you are assured of the highest material and craftsmanship standards. It is also VOC-free, hypoallergenic and fireproof.
Portraits Tiles
The Portraits series is a collection of stone-effect porcelain tiles. Inspired by a rich variety of natural stones, Portraits is available in a range of colour and design variations, namely Kirby, Stromboli, Fowey, Comblanchien, Faro, Tozeur and Versilia.
Portraits natural stone tiles come in three finishes: bright (honed), matt and textured and are style-appropriate for a large variety of commercial and residential applications.
Elapse Tiles
Elapse concrete-effect and stone-effect porcelain tiles look a lot like weathered stone that has survived the passage of time and the elements.
The Elapse series is available in various colours, namely Neutral, Mist, Oyster, Cave and Pacific. It can be sombre, industrial, elegant and conventional, lending a high level of versatility to both residential and commercial space design.
Nord Tiles
Nord is a new member of the stone-effect collections available at TileArte. This series combines the untouched beauty of natural stone and the smooth, simple lines of Nordic design.
Nord natural stone tiles tiles are an outstanding material for residential and commercial projects and interior and outdoor applications. The addition of 'flaws' or 'imperfect' features lends Nord an authentic stone quality. It is available in four different hues: Artic, Natural, Smoke and Night and three finishes: Matt, Satin and External.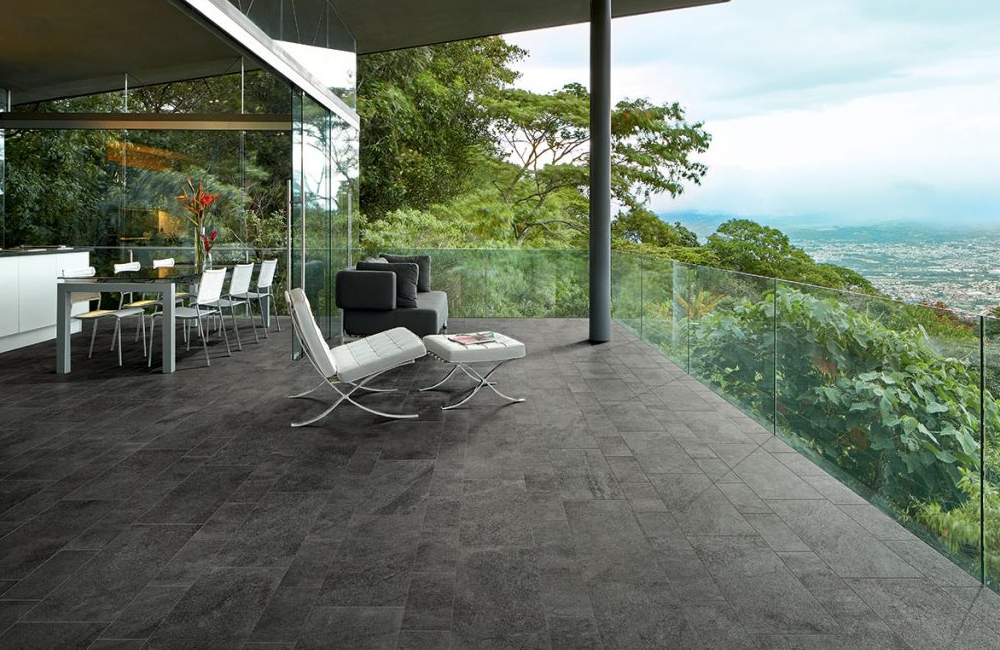 Eikon Tiles
The Eikon stone-effect porcelain tile collection resembles stone weathered by the elements. It comes in four distinctive colour options: Titanio, Gea, Aeras and Grafitis.
Eikon is anti-slip and has a very low moisture absorption rating, ensuring it performs well even in wet conditions. Being resistant to abrasion, frost and chemical agents, 100 per cent Italian-made Eikon is also ideal for more demanding outdoor applications.
Roma Tiles
If you're searching for marble- and travertine-effect porcelain tiles, the Roma series looks like authentic marble that's suitable for both residential and commercial tiling projects.
Choose from six elegant shades, namely Grafite, Statuario, Calacatta, Imperiale, Pietra and Travertino — all of which capture the elegance and beauty of genuine marble.

Call TileArte Today!
Natural stone tiles are made even better at TileArte.
Here, you'll find exceptionally beautiful and versatile porcelain tiles that look exactly like the real thing, with none of the weaknesses associated with natural stone.
But we know that to see is to believe.
Why not schedule an appointment or drop by our showrooms at Punchbowl or Willoughby to get a real experience of our natural stone and travertine tile collection?
Just give us a call on +61(2) 9759-6144 and we'll take it from there.