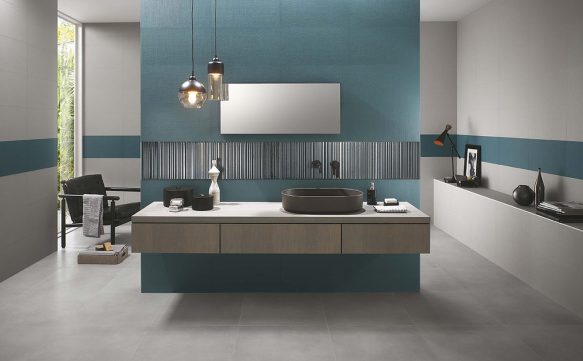 Elevate, transform and update the look of your space with porcelain wall tiles in Sydney from TileArte.
Whether you need soft, natural hues or intensely coloured deco designs or anything else in between, coordinating the feel of a room is easier with porcelain wall tiles. Available in virtually hundreds of hues, finishes, designs and textures, these durable wall tiles come in just the right shapes and sizes to ensure you fulfil your creative vision.
From shower and spa walls, hotel reception areas and restaurants to residential areas, you'll be hard-pressed to find a better material than porcelain wall tiles.
Benefits of Porcelain Wall Tiles
Although porcelain wall tiles are a relatively newer alternative to conventional ceramic tiles, they have steadily gained popularity as a tiling material for a number of compelling reasons.

High level of durability
Porcelain tiles are one of the most durable tile materials around. It's fabricated to withstand regular wear and tear far better than other tiling materials. With high-quality and professionally installed porcelain wall tiles, you can expect several years of exceptional performance — in fact, it's not unheard of for porcelain to look good as new for as long as 50 years!
Versatility
Porcelain wall tiles can be installed on just about any surface that's capable of being tiled. Whether you have a residential or commercial project, there's sure to be porcelain wall tiles that you'll find to be suitable to your requirements.

Abrasion, water and moisture resistance
Porcelain — being an incredibly durable material — is impervious to the daily stresses it is subjected to, including cuts or abrasions. It is also water-resistant, with a water absorption rate of 0.5 per cent. This quality makes porcelain wall tiles highly appropriate for use in areas that are subjected to water or moisture on a regular basis. Porcelain shower tiles remain unaffected by any steam in the shower area because of their low moisture absorption rate.

Ease of maintenance
Unlike other tiling materials, porcelain can be used for walls, floors, indoor and outdoor, with some variations in the cut, size and thickness depending on the use. The reason for this is that it's a very easy material to maintain. So whether you have porcelain wall tiles in the bathroom, shower or other areas of your home, regularly wiping the tiles with soap and warm water is enough. In commercial settings, cleaning the tiles using the same method is all it takes to preserve their quality and ensure they look good.

Variety in appearance
Since porcelain can be made to resemble all sorts of tiling materials, such as concrete, marble, pebbles, timber, marble and metal, it's an incredibly easy tiling material to use in terms of design. You can have them glazed or unglazed and achieve the look you want without the much higher price tag.
The Best Wall Tiles in Sydney
TileArte offers a wide range of wall tile choices in designs that beautifully mimic traditional and natural materials like timber, stone and metal, among other things.
High-quality bathroom and kitchen wall tiles from TileArte provide property owners with a large selection base to ensure their vision for their space becomes a reality. Here are a few examples of excellent wall tiles to get you inspired: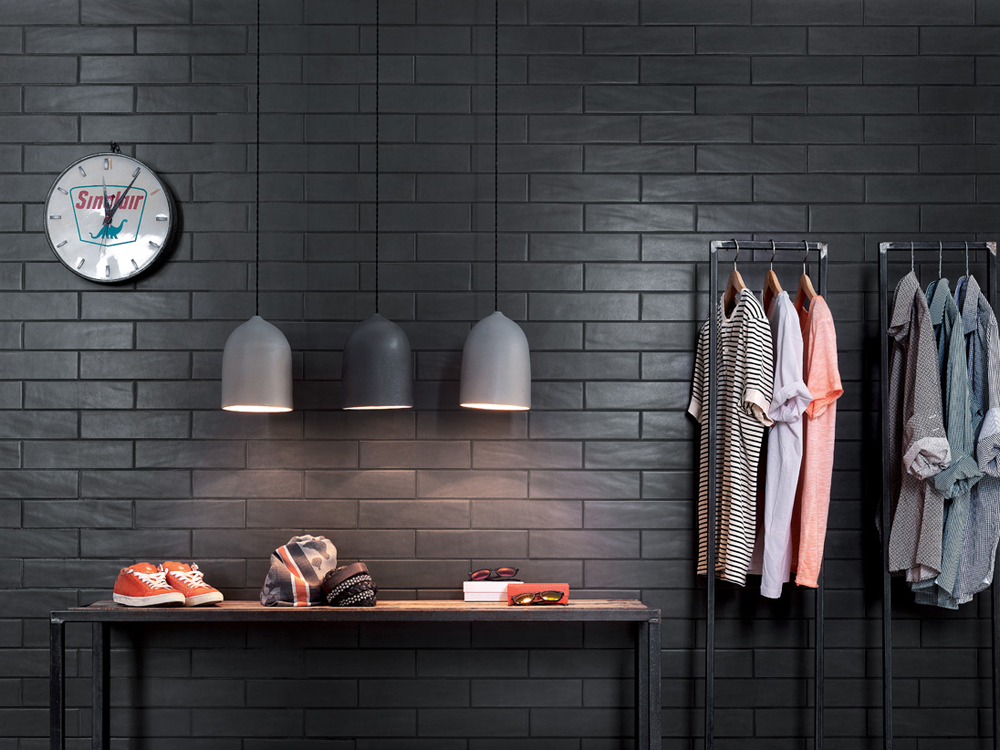 Boston Tiles
The Boston colour-effect tile collection is all about the Boston lifestyle: vintage and urban at the same time. This Italy-made range of porcelain stoneware wall tiles reflects the elegance and sophistication of the city it draws inspiration from. Boston comes in six hues with a decidedly urban feel: Lavagna, Petrolio, Argilla, Cemento, Sabbia and Gesso.
Boston wall tiles are highly expressive and can be used to evoke different feelings in various spaces: trendy, minimalist, contemporary, classic and more. Combined with the creative application of grout and mosaics, Boston wall tiles can imbue a strong sense of character in your space, whatever the setting.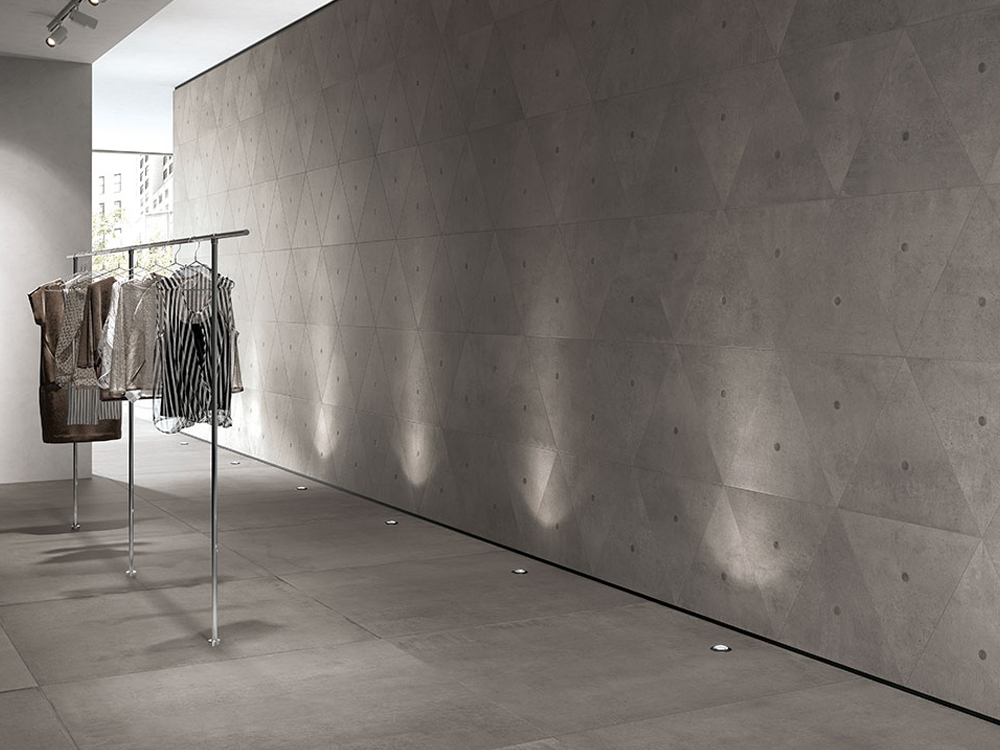 Dot by Andrea Maffei Tiles
The Dot by Andrea Maffei cement-effect porcelain tiles are the epitome of modernity in design. With the look of concrete and reminiscent of new urban landscapes, it brings a sense of coolness and impersonality combined with the pulsating vibrancy of city life.
Just like real concrete, Dot by Andrea Maffei wall tiles come with subtle variations in hue and even tiny holes. When used in combination with statement or feature wall tiles, the apparent heaviness of these concrete-like tiles emphasise and add depth to the contrasting material.
Use heavily textured Dot by Andrea Maffei wall tiles to change up the look of your kitchen or revamp dated décor or a tired, old space. Whether you have a residential or commercial wall tiling project, trust Dot by Andrea Maffei to infuse a rich textural quality to whatever setting it is implemented.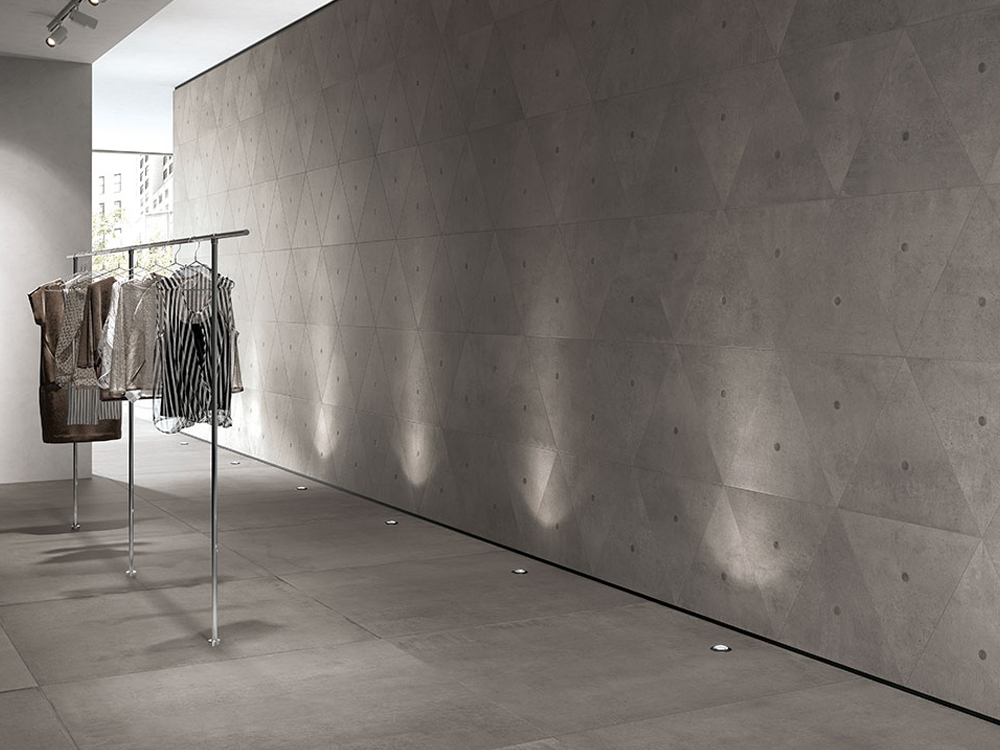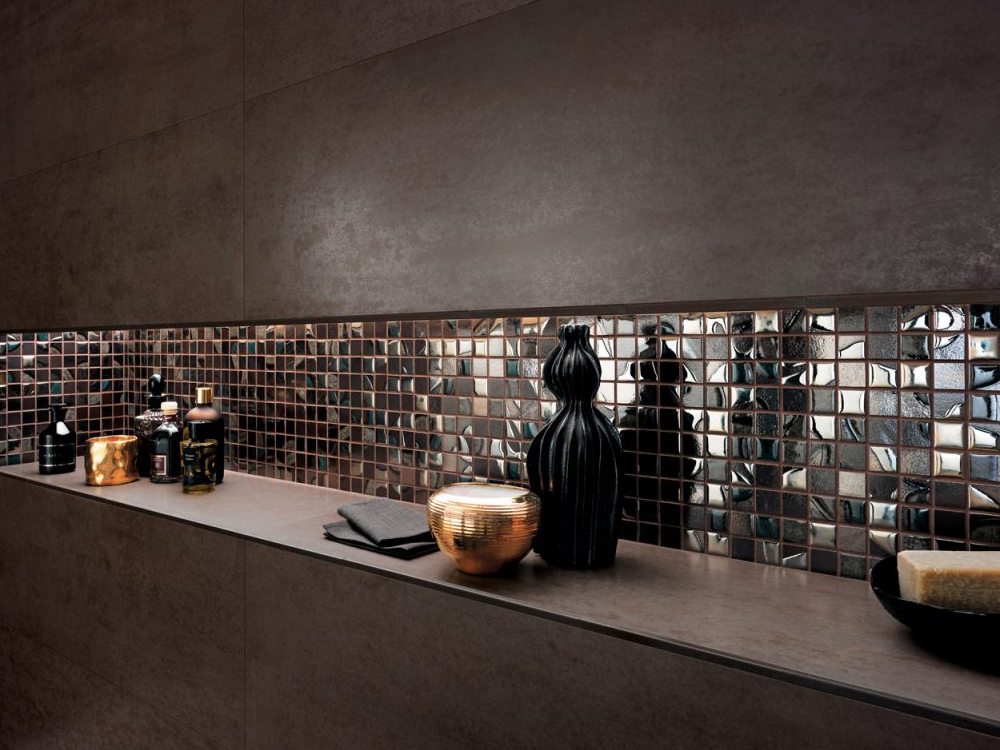 Meltin Tiles
Strong, warm, expressive and sophisticated, Meltin cement-effect porcelain tiles are a series of white body wall tiles in a large format. The inherent simplicity of the cement effect melds seamlessly with the rich textures in Meltin.
This highly functional wall tiling material is a product of innovation and offers practical and technical benefits in terms of durability and maintenance. Meltin is not only elegant, imaginative, tough and easy to maintain but is also an extraordinary material that allows for the creation of continuous joint-less walls.
Meltin comes in four intense colours, namely Lime, Cement, Sand and Earth.
Rooy Tiles
Rooy fabric-effect porcelain wall tiles are a relatively new porcelain stoneware series that captures the richness and texture of floor and wall coverings. This versatile collection is designed to embellish both residential and commercial spaces and can be combined as ceramic slabs with complementary décor.
It is available in four attractive shades, namely Dark, Taupe, White and Grey. If you want to enhance the appeal of Rooy or simply get creative, it also comes with its own set of beautiful mosaics, such as the Domino Mosaic, Macromosaic and Web Mosaic.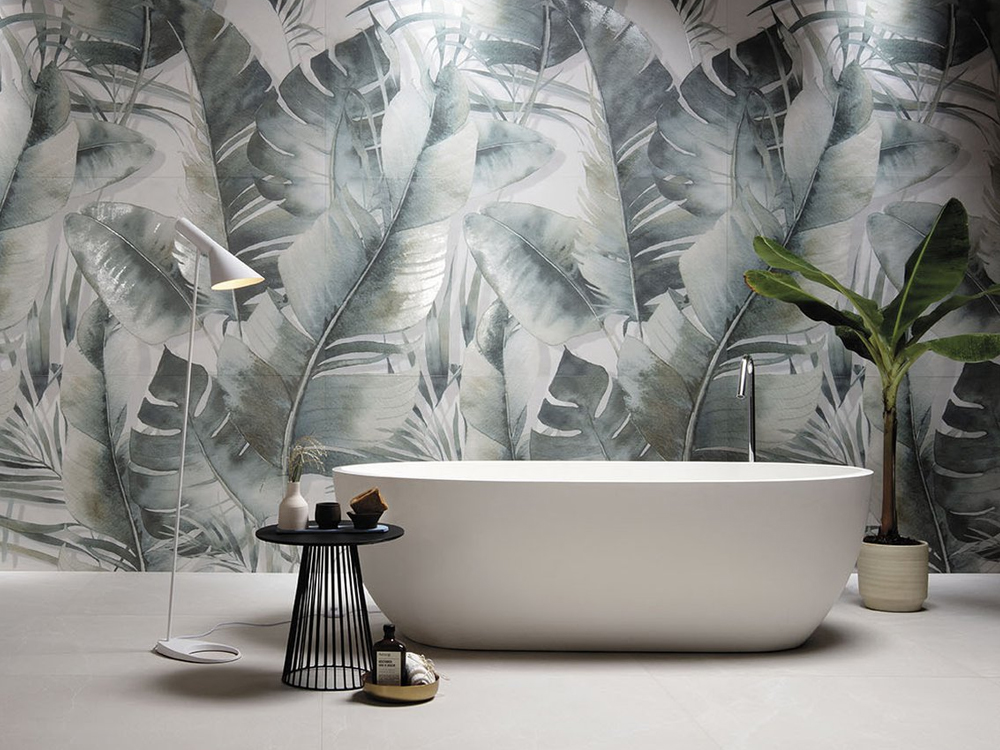 Bloom Tiles
The Bloom large-format colour-effect porcelain wall tile series was created to provide an expansive, uninterrupted look to residential or commercial spaces, imbued with the richness and character of decorative wallpaper.
The white body slabs of Bloom are durable yet light, easy to cut, manipulate and install. This series is available in both contemporary warm and cool hues: White, Beige and Grey, as well as Brown and Blue. But the full beauty of Bloom is revealed in its elegant designs: Dandelion, Rose, Jungle and Delave.

Call TileArte Today!
TileArte offers an extensive range of kitchen and bathroom wall tile options to inspire you and ensure you achieve the look and feel that you want for your space.
Call +61(2) 9759-6144 to book an appointment and visit our Punchbowl or Willoughby showrooms to personally see our stunning porcelain tile collection. Alternatively, check out our fabulous tile collection online.