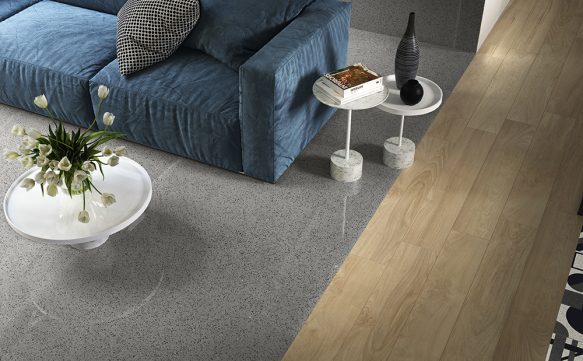 People in Sydney and the rest of Australia love their outdoor space. This is why it's essential to have high-quality alfresco tiles for your home's alfresco area to get the most use out of it, especially during pleasant weather.
At TileArte, we offer a range of alfresco tiles designed to withstand the elements and daily wear and tear. Our alfresco porcelain tiles are also ideal for use in a host of commercial, residential and multi-purpose settings, such as wet areas and entertainment spaces.
Explore our alfresco tile offerings at TileArte and find the perfect material for your alfresco project.
Qualities of the Best Alfresco Tiles
Alfresco tiles are in a class all their own as there are special requirements or qualities to consider in selecting the right porcelain tile for your alfresco space. You know you have high-quality alfresco tiles by considering the following factors:

Non-slip quality
Alfresco and outdoor tiles should have a textured surface that gives them an anti-slip quality. Tiles that have a slightly gritty surface provide superior traction on wet or moist surfaces, ensuring the safety of users even during inclement weather.

Durability
Even if you're not completely exposed to the elements when you're enjoying your alfresco space, your area is at the mercy of the weather — day in and day out. This is why durability is a major component you need to consider in purchasing alfresco tiles. With porcelain alfresco tiles, durability is no longer a concern because porcelain is very durable and is made to retain its look and functionality in different weather conditions for many years. Porcelain is not only weather-resistant but also impervious to abrasions and cuts.

Resistance to moisture and water
For a long-lasting alfresco space, you need to have alfresco tiles that do not absorb moisture and water or other liquids. Porcelain tiles are moisture-, water- and chemical resistant, making them ideal for alfresco use. So, whether you need to deal with spills from drinks or other liquids and rain or other forms of precipitation, porcelain alfresco tiles are the ideal tiling material for your space.
Stylistic flexibility
Modern technology has widened the design breadth of porcelain tiles significantly. They can be made to resemble natural stone,
wood
, wallpaper, metal and other types of surfaces and materials. They also come in a range of colours and sizes, significantly enlarging your scope for design and self-expression. So whatever your vision is for your alfresco space, porcelain tiles are the perfect option that will help you fulfil your design or thematic preferences.

Low maintenance requirements
Porcelain alfresco tiles require very little upkeep due to their inherent durability and strength. Regular cleaning with a soft broom is usually enough to keep your alfresco space looking presentable for many years.
The Best Alfresco Tiles for Your Project
The best alfresco tiles in Sydney perfectly marry beauty and functionality in the collections featured at TileArte. Below are some examples of our alfresco tile collections:
Core Tiles
Core stone-effect porcelain tiles faithfully reproduce the refined elegance and natural feel of stone. Core is available in squares or rectangles in different sizes and finishes. It comes in five colours, namely Original, Ancient, Island, Tephra, and Soot.
Perfect for commercial and residential interior and exterior floors and walls tiling projects, Core is also available in four decorative styles: Ars Mosaic, Composition N Mosaic, Relief and Hand.
Made in Italy using the highest quality materials, the Core series is hypoallergenic, fireproof and VOC-free. Suitable as an alfresco tile option, Core tiles are made to withstand various forms of stress whilst retaining their look and functionality.
Eikon Tiles
The Eikon porcelain stoneware tile series is one of the most versatile collections at TileArte. Eikon successfully captures the raw, natural beauty of stone imbued with the superior technical performance of porcelain.
Suitable for both interior and exterior applications, this 100 per cent Italian made tile collection comes in four lovely tints: Titanio, Gea, Aeras and Grafitis.
Being anti-slip and having a very low moisture absorption level, Eikon also performs exceptionally well in wet conditions and external applications, making for an ideal alfresco tile. Eikon is highly durable and is abrasion-, frost- and chemical-resistant.
Elapse Tiles
Fashioned to resemble concrete, Elapse porcelain tiles look naturally aged and weather-worn.
As an anti-absorbent, strong and durable tiling material, Elapse is perfect for both indoor and outdoor projects. With its outstanding grip and anti-slip quality, it performs very well as an alfresco flooring material as well as in wet environments like pools and spas.
Elapse is available in five elegant colours: Neutral, Mist, Oyster, Cave and Pacific.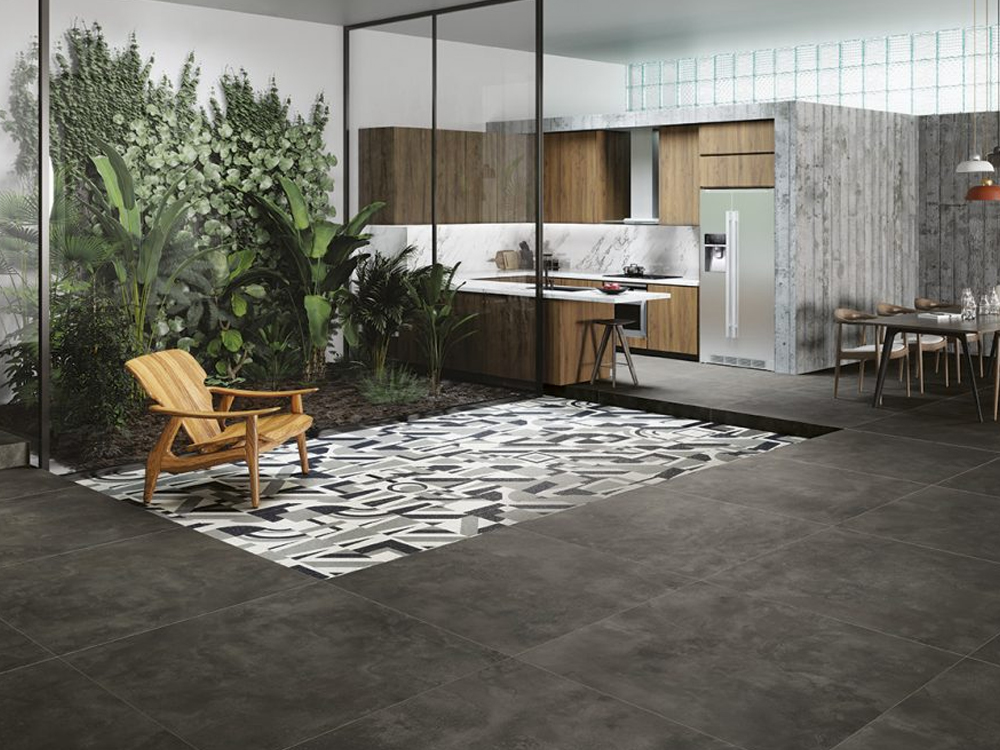 Autore Tiles
Designed to look like cement, the Autore porcelain tile collection is reminiscent of Venetian terrazzo floors. Richly detailed and multi-faceted, Autore is an impressive alfresco tile choice available in three distinctive colours: Rimini, Taormina and Rivoli.
Autore is available in Matt and Semi-Polished finishes, with a thicker version made to satisfy alfresco or outdoor requirements for both commercial and residential projects.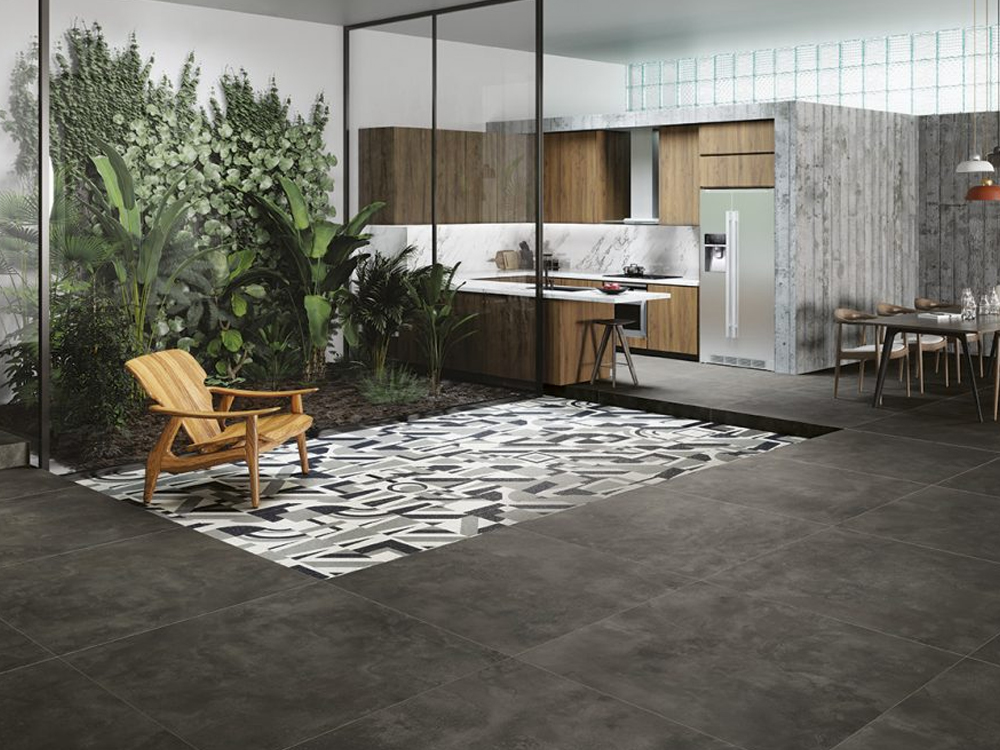 Call TileArte Today!
Just like other Sydney residents and the rest of Australia, we know that you hold your alfresco space dearly. This is why we strive to provide the best alfresco tiles Sydney has to offer.
Our porcelain alfresco tiles tick all the right boxes and are made to last you many years of use.
Check out our collections for yourself by visiting our Punchbowl or Willoughby showrooms.
You can also schedule an appointment with us by calling +61(2) 9759-6144.