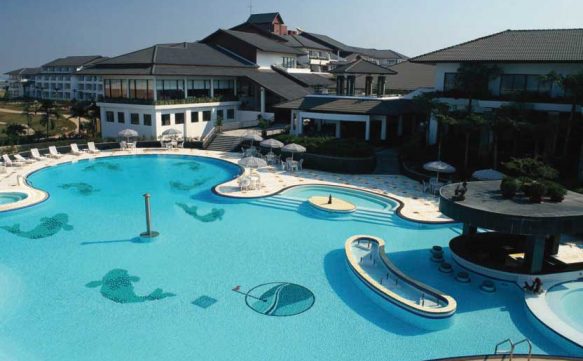 Specially manufactured pool tiles are highly functional and aesthetic pieces that are made to enhance the look of your pool area.
High-quality pool tiles possess unique qualities that allow them to withstand prolonged sun exposure. They also need to stand up to variable weather conditions such as extreme heat and freezing cold, as well as constant contact with water and chemicals used in swimming pools.
At TileArte, we have excellent, premium quality pool and spa tile products that'll not only turn your pool area into a beautiful outdoor oasis but also have the ability to weather the elements.
And whether you're after a minimalist, contemporary or industrial look, the right porcelain pool tile in Sydney is guaranteed to take your pool design up a notch.
Advantages of Porcelain Pool Tiles
Porcelain is one of the most popular pool tiling materials because of several reasons:

Exceptional durability
Swimming pool tiles are exposed not only to water and swimming pool chemicals but also to the elements as most pools are located outdoors. This means you need to use a material with an exceptional level of durability to withstand normal wear and tear, as well as water and chemical exposure for your pool area. Porcelain tiles are fully vitrified tiles made from minerals and pure clay subjected to extremely high temperatures that turn them into unusually tough materials. In fact, certain high-quality porcelain tiles are harder and more durable than natural stone, including granite.

Ease of cleaning and maintenance
Porcelain pool tiles require minimal upkeep to retain their good looks and functionality.

Slip resistance
Porcelain pool tiles provide a good grip, making them a safe choice in wet areas like pools and spas.

Weather resistance
Porcelain can tolerate variable temperatures and weather, including sub-zero weather and hot temperatures. Its weather resistance makes porcelain a perfect material for outdoor tiling projects like patios, swimming pools, cladding and hardscapes, among others.
Eco-friendliness
Since porcelain is sourced from natural raw materials, produces recyclable minimal waste and contains no chemicals (e.g., waterproofing agents, varnishes, resins), it is considered an environmentally conscious pool material choice.

Water and chemical resistance
Porcelain is virtually impermeable and also resistant to strong detergents and solvents, as well as acids and alkalis. In fact, nothing can penetrate the surface of porcelain tiles and cause damage, including water and pool chemicals. This makes it an ideal tiling material for pools and spas, as well as laboratories, testing areas and storage facilities.
The Best Pool Tiles from TileArte
Elapse Tiles
The Elapse concrete stone-effect porcelain tile collection is characterised by the look of naturally aged and weather-worn stone. They're suitable for swimming pool areas with a modern or contemporary design aesthetic.
Elapse is available in a range of square, rectangular and listel formats that allow for a greater variety of possible applications. It is available in five attractive hues, namely Neutral, Mist, Oyster, Cave and Pacific.
These anti-absorbent, strong and durable stone-effect porcelain tiles are ideal for indoor and (thicker) outdoor applications, especially as exterior flooring in wet environments like pools and spa areas.
Pool Mosaics Tiles
Colour-effect porcelain pool mosaics are TileArte's primary offering when it comes to pool tiles. Featuring a wide range of Australian-made and imported mosaics, these mosaics are available in solid colour, hexagonal and Brillante glass formats.
Purposefully made for wet environments, the TileArte pool mosaic collection is perfect for use in bathroom wall and floor design and as feature walls and kitchen splashbacks. These are also designed for installation in hotel and residential pools and spas and commercial and residential water features.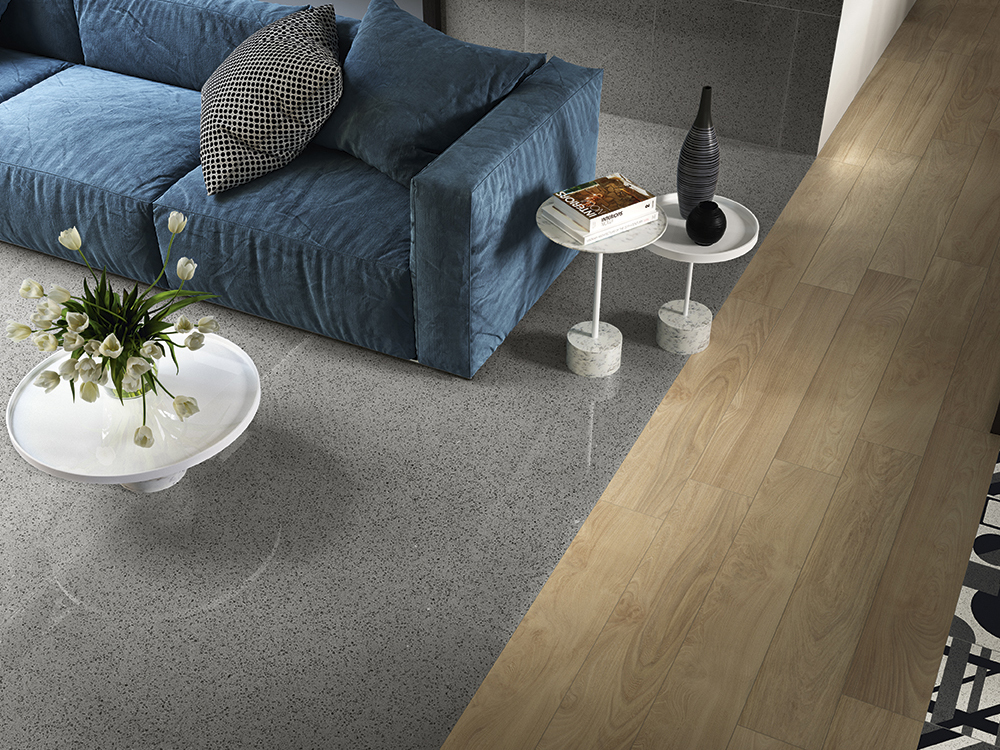 Autore Tiles
The Autore cement-effect porcelain tile collection is considered a ceramic masterpiece at TileArte. It comes in the form of porcelain stoneware yet is reminiscent of Venetian terrazzo floors. Rich in detail and facets, Autore never fails to captivate the eye as a new contemporary design mainstay.
Autore comes in two finishes, Matt and Semi-Polished, and in three geometric patterns, namely Capri, Procida and Monreale. The unique patterns and textures of Autore make it an inspired material for designers and architects.
Autore is available in three distinct colours: Rimini, Taormina and Rivoli. It also comes in a thicker variant that's excellent for outdoor use, so it brings the beauty and elegance of Venetian terrazzo into the outdoors and in wet areas for both commercial and residential projects.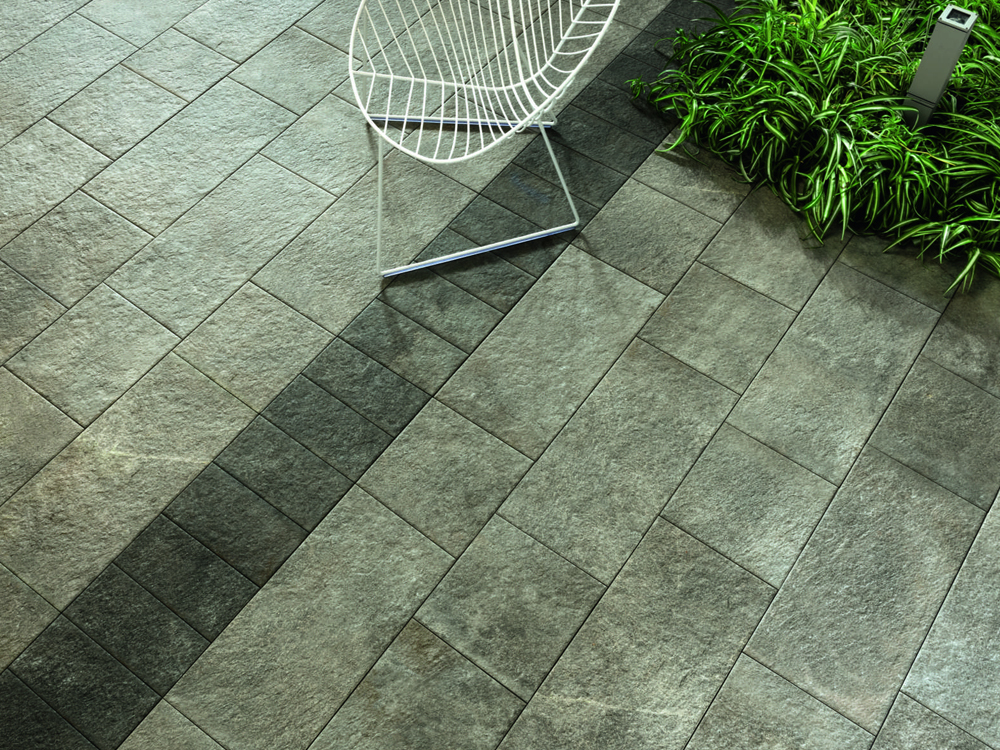 Eikon Tiles
The ever-versatile Eikon series of stone-effect porcelain stoneware mimics the beauty of natural stone, leaving no doubt as to its authenticity and genuineness of the material. Eikon is an outstanding material that never fails to imbue a sense of timelessness and understated elegance to different spaces — an effect you might want to achieve in your pool area.
Suitable for both residential and commercial tiling projects, Eikon is an exceptionally ideal solution for external areas. Its anti-slip quality and low absorption rate make it an excellent tiling material for indoor wet areas and floors, including spaces dedicated to swimming pools and spas.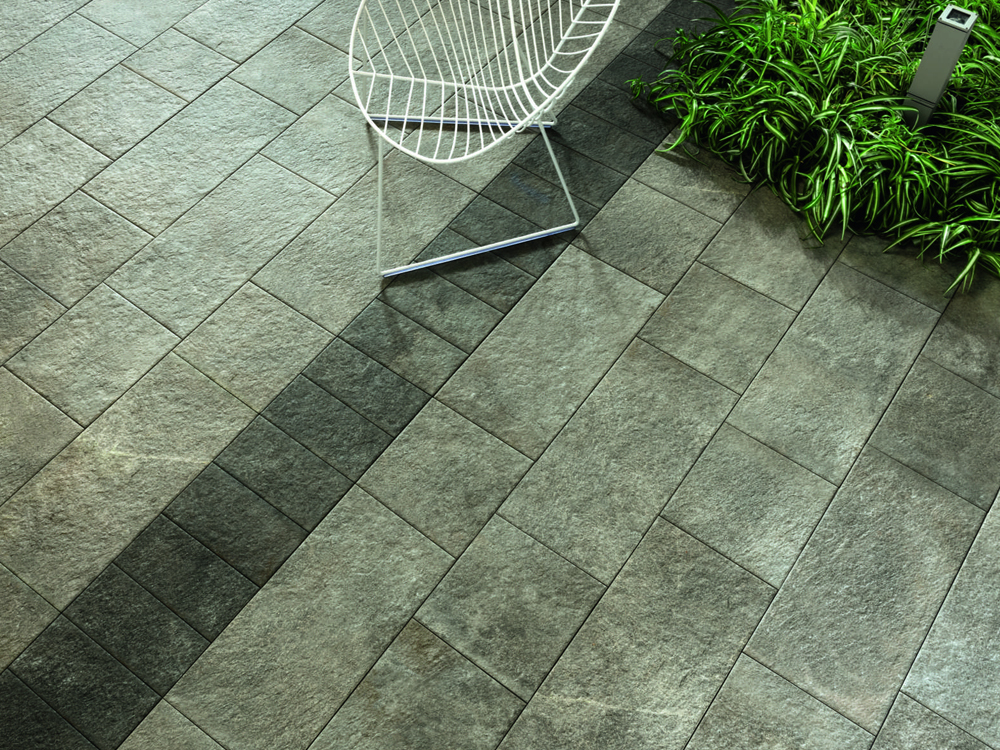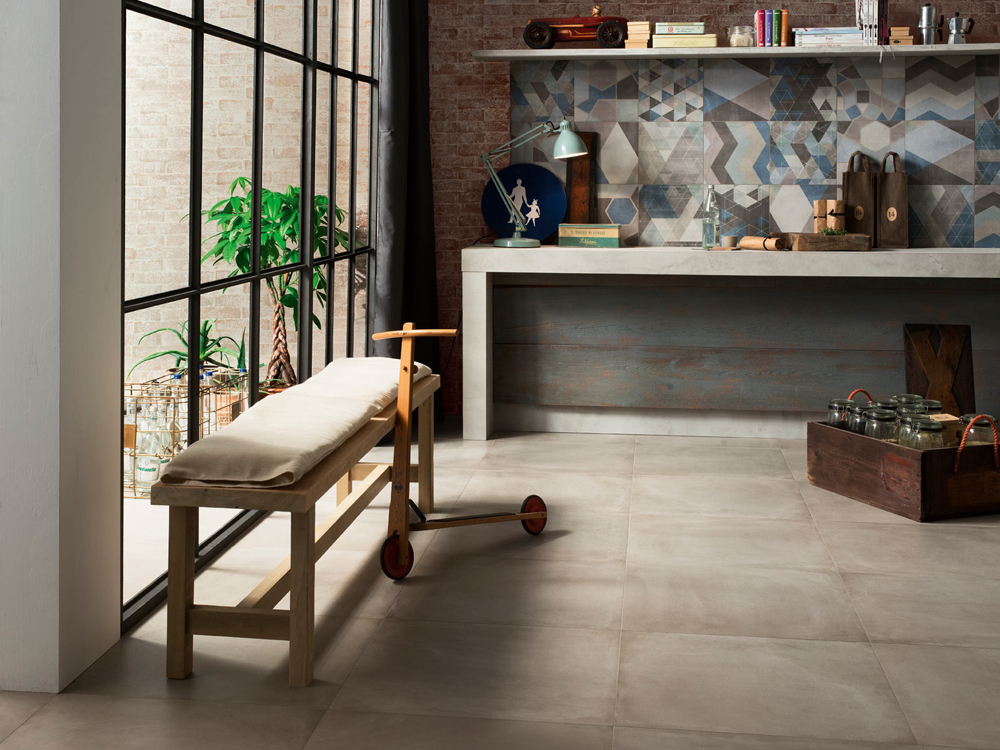 One Tiles
The cement- and terracotta-effect of porcelain tiles in the One series seamlessly combine the natural, delicate tones of the earth with the roughness and modernity of cement.
One porcelain tiles are perfect for applications where you want to achieve a warm and vintage look or a traditional and eclectic ambience. This 100 per cent Italian-made tile series is available in six warm colours: Mud, Rope, Gesso, Cement, Indigo and Ground.
It comes in a broad range of sizes designed to suit various architectural requirements. One's extreme versatility makes it suitable for loft and living areas, wellness and spa environments and bathrooms. It is also a great ceramic material popularly used in commercial establishments, such as restaurants, offices, workshops and studios. Its extra-thick variant makes it an outstanding tiling option for exterior spaces, like swimming pools, gardens and other outdoor areas.

Call TileArte Today!
Your search for the best pool tiles ends at TileArte. View our full range of pool, spa and driveway tiles here.
Here, you can indulge your imagination and creativity to achieve the best pool area effects for your project.
Visit our Punchbowl or Willoughby showrooms to experience the wonder of porcelain tiles firsthand, or simply check out our online product gallery.
For enquiries or to set up an appointment, please call +61(2) 9759-6144.